GROW enables industrial designers to protect their Intellectual Property (IP) over designs or additive builds by creating an encrypted GROW file that encompasses the design file (STL, SLI, CLI or 3MF) and tightly couples it with the manufacturing instructions, including build platform setup, material type, process parameters, build orientation, build count, etc.
The GROW file is automatically uploaded to the GROW Account - a secure cloud dashboard enabling users to manage, distribute and track their GROW files which can be assigned and locked to a certified manufacturing hub.
Due to our partnerships with the largest metal 3D printer manufacturers such as EOS, Arcam and RENISHAW, users are able to lock their GROW files to a specific machine ID without any added hardware. Moreover, build counts or date ranges can be enforced to ensure full control over each build.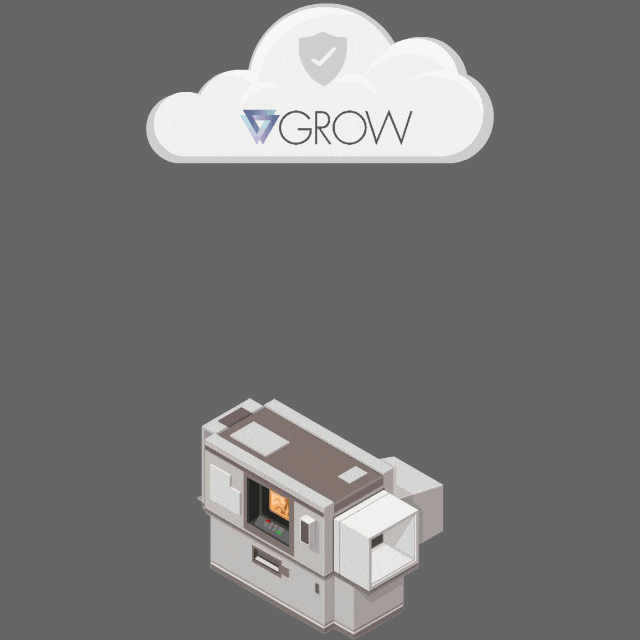 4. Automated Build Report
The Quality Assurance (QA) data is automatically extracted from the 3D printer and uploaded in the GROW Account. Enabling a full audit and control, even for parts built remotely.
Build reports are checked against permissions to identify any anomalies, providing full traceability of what, when and how many parts were built.
By visualising and conducting analytics on the machine sensor data collected, GROW's technology allows users to inspect the quality of the part(s) manufactured. In addition, the information from the machine can be fed back into the development phase, enabling further optimisation of the build.